The pros and cons of having pets in the workplace
More tech companies are offering pet-friendly workplaces on their list of perks.
But why? Moreover, is it a good idea?
A study by the Virginia Commonwealth University found that when people had their pets around during the workday, they had much lower stress levels than those who had to leave their furry friends at home.
"There might be a benefit here," Randolph Barker, lead author of the VCU study, says, "It's a low-cost wellness benefit, and it could be a recruiting opportunity."
The study shows employees who brought their pets to the workplace experienced an 11% drop in stress levels, while those forced to leave their pets at home had a 70% rise in stress levels.
The ability to bring pets to work relieves the owner of worries surrounding the pet, like getting home on time to feed, walk, and play with them.
There's also proof that animals help relieve stress in other ways. According to studies, employees in pet-friendly workplaces have proven to be happier, friendlier, more creative, and more cooperative than non-pet offices. Central Michigan University found that employees at dog-friendly workplaces collaborated and trusted each other more. All of these things help create a more efficient, productive culture.
Dogs at Eventbrite and Google
Not surprisingly, many companies that allow pets are in the business of pets. Companies like Purina, Rover.com, and Petplan are happy to have your pets show up for work. But also, many successful non-animal-related companies are opening the door to four-legged visitors. 
"I love that I can bring my dog to work and know that he loves it at Eventbrite too," one Eventbrite employee tells Glassdoor.
Rocky, a terrier, hangs out by owner Lindsey Hansen's desk at Eventbrite HQ in San Francisco.
Eventbrite's pets, or "barklings" as they're called, have been a big part of the company's culture from the beginning. So when it was time to move to a larger office, negotiations around animals were highly important.
"When we were looking for our new HQ, we had a handful of requirements that were non-negotiable: one of which was being able to bring dogs to the office, because the barklings are such a huge part of our culture here at Eventbrite," says Sara Groton, Vendor Management Coordinator at Eventbrite. "We almost had to pass on this space because we are in the UOP Dental School building, and they weren't going to allow us to be dog friendly. I will never forget when Julia Hartz (co-founder and president) told us about her two and half hour-long meeting with the board of UOP solely to negotiate this policy. She is very persuasive! They compromised, and now we are allowed to have 5 dogs per day in Briteland."
Google's Code of Conduct is a bit more specific regarding their pet policy, being slightly dog-biased: "Google's affection for our canine friends is an integral facet of our corporate culture. We like cats, but we're a dog company, so as a general rule, we feel cats visiting our offices would be fairly stressed out."
What are the downsides to pets in the workplace?
With all these companies (and more) adopting open-door pet policies, are there any downsides to pets in the workplace?
While many enjoy having an animal around, many people don't – or can't work with an animal in their space. Some people have health conditions that make being near animals a physically unbearable experience, and some have other fears.
According to the Asthma and Allergy Foundation of America, anywhere from 15% to 30% of people with allergies have allergic reactions to cats and dogs. Sniffling and itchy eyes can make for a rather unproductive workday for anyone suffering from pet-related allergies.
Other people simply do not feel comfortable around certain animals. Perhaps a person was attacked or bitten by a dog at one point. A dog in the workplace could be considered a trigger to that traumatic experience for the person.
"Having your dog hang around you all day while you're unavailable to give him/her the attention they deserve isn't really fair," says Gregory Ciotti, marketing director at Help Scout. "It's also unfair to assume that all of your co-workers are comfortable having your pet around all day, let alone the distractions they might cause."
Should your office welcome pets or not? 
One must consider the liabilities of a pet injuring someone. In the end, it's the owner and possibly the business who will get the letter from a lawyer if a dog bites a customer or a cat scratches a co-worker. 
These are all things to consider when drawing up a pet policy for the workplace, and some places have developed ways to make it all work. Knowing your company's culture will certainly play a part in deciding whether or not a pet-friendly environment is right for you.
"Most of the rules will be common sense, but paying serious attention to proper office etiquette is critical," says Dr. Mallary Tytel, president and founder of Healthy Workplaces, LLC.
"We developed and tweaked our office pet rules to create a safe and productive environment for both employees and pets," says Darryl Rawlings, founder and CEO of Trupanion, a pet insurance company based in Seattle, Washington. "We have a designated Pet Team of employees, including those with veterinary clinic and pet care facility experience, who provide guidance and review incidents. Trupanion employees clearly understand our office pet rules, which apply equally to everyone from interns to executives."
Overall, it's up to you and your HR team to make the call on whether or not pets should or shouldn't be allowed in the office. It's not always easy to make the right call, which is where collecting data comes in. If your office is still on the fence, consider asking about pets in your next employee engagement survey. You can even consider running a dedicated benefits survey.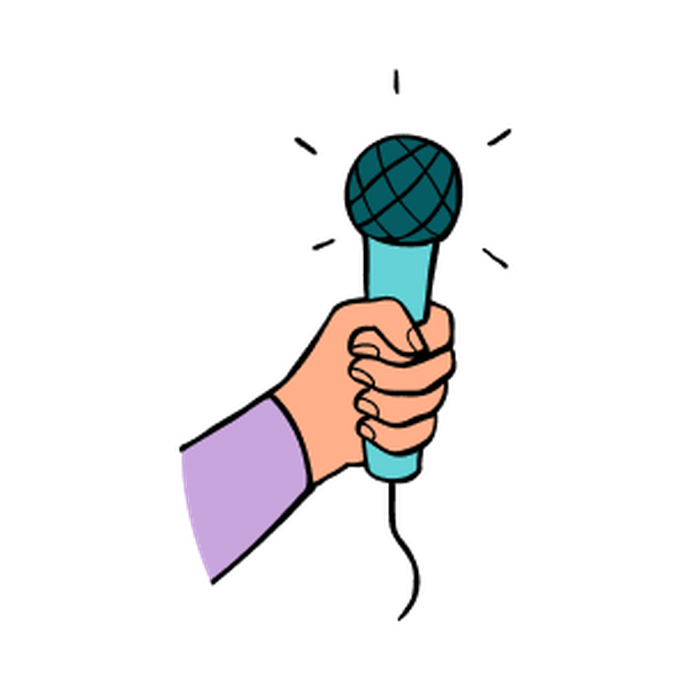 Understand your employees
Make better, data-backed decisions with our science-backed survey templates.
Learn more
Build a world-class employee experience today