The data is in: Here's what matters to B Corp employees
As part of a dedication to operating more sustainably, in October 2017, Culture Amp became a B Corp. In my last article, I shared three tips for companies looking to complete B Corp certification based on our experience. Here, I step back into my role as People Scientist and share what we've learned from the B Corps that use our employee surveys.
We know that companies who are certified B Corps meet rigorous standards of social and environmental performance, accountability, and transparency. What we wanted to learn from our data is what sets these companies apart from an employee experience standpoint. 
Many B Corps have used Culture Amp for years, and more are signing up each month. To provide additional value to fellow B Corps using our platform, we have created a B Corp benchmark, allowing B Corps and aspiring B Corps to understand how they compare when it comes to employee experience across common workplace factors. Here's what makes working at a B Corp unique.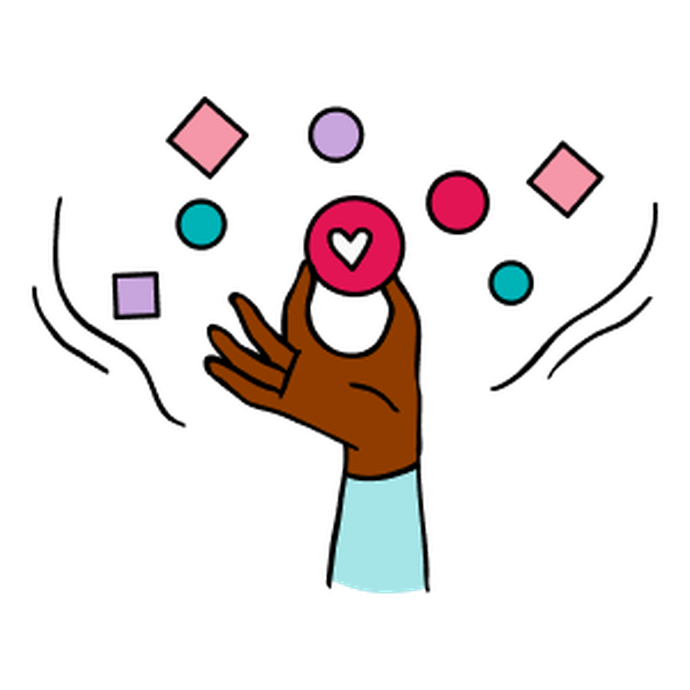 Is your company a B Corp?
Learn how you can get at 10% discount with Culture Amp.
Learn more
Higher perceptions of social impact
Employees at B Corps have much more favorable views of their company's social impact. When asked if the company's commitment to social responsibility is genuine, 82% of employees at B Corps agree, which is much higher than 70% of employees on average who agree.
We see nearly as big a gap regarding employees feeling like they can have a positive impact (80% favorable at B Corps vs. 72% favorable across all organizations). It is reassuring that B Corps appear to be delivering on employee expectations and that they deliver social impact in addition to shareholder value.
If you're aiming to become a certified B Corp or want to operate more sustainably, know that the biggest differentiator is employee perceptions of a company's commitment to social responsibility. By seeing how you track against other B Corps on this factor, you can see how you would compete for talent.
Leadership communicates a motivating vision
Few would argue that strong leadership is not essential to an organization's sustained success. In fact, we commonly see leadership related topics as drivers of employee engagement across companies, industries, and geographies.
Notably, employees at B Corps are more likely to view their leaders as communicating a motivating vision to employees. This is also one of the top drivers of employee engagement at B Corps.
Given that B Corps are often mission-driven companies, this result might be expected, but keep in mind that employees at these organizations often join because of their desire to make a positive impact. Therefore, the expectations are likely quite high. Leaders' ability to continue to motivate employees around the mission and vision for the company positions B Corps to be successful over the longer term.
More pride, confidence, and belief in innovation
Employees at B Corps are more proud of working for their company than the average employee. They have greater confidence in the company products than competitors and are more likely to view their company as effectively acting on innovative ideas.
While comparisons to the average company in these cases are less dramatic than the first two differentiators, we think it's noteworthy to call out this result and follow this data over the next few years.
So if you compete with other B Corps for talent, are aiming to become a B Corp, or just want to learn to operate more sustainably, these are three areas to which you might want to pay closer attention the next time you capture employee feedback.
Build a world-class employee experience today