6,500+ companies power their employee experience with Culture Amp
Make retention easy with seamlessly
connected

data and insights
Retention Insights automatically connects your HRIS and employee survey data to pinpoint where turnover is likely to happen and why. Get the answers to complex turnover questions you could not answer before, and insights all leaders can use to drive action faster - all from one intuitive dashboard that updates daily.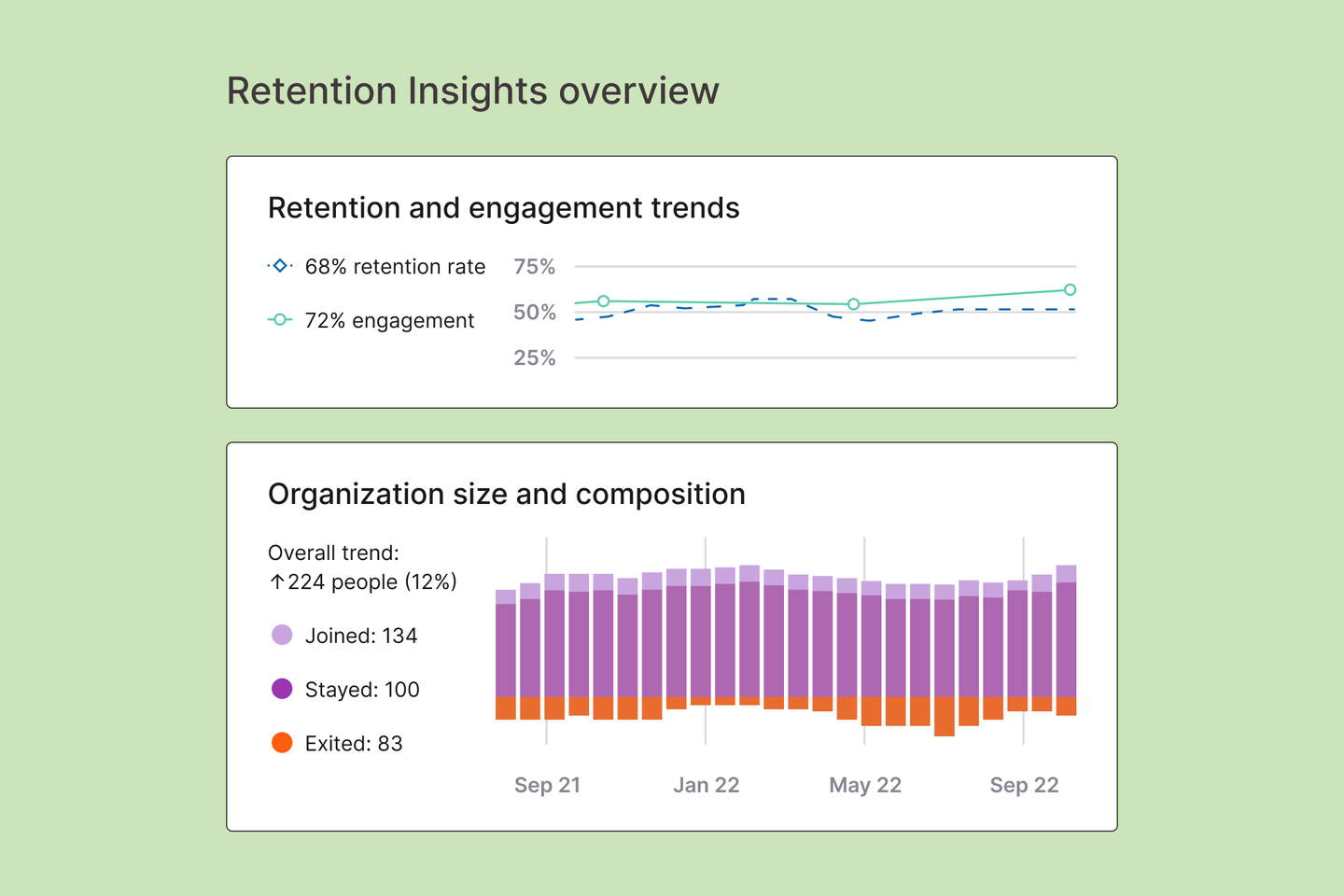 Predict

who might leave – and know how to

motivate

them to stay
Guide leaders and managers with data-driven predictions on who's at risk of leaving, and deep insight into what will motivate them to stay. With the earliest turnover warning signs for key groups, you can finally help leaders deliver preventative strategies that will retain your most valued people.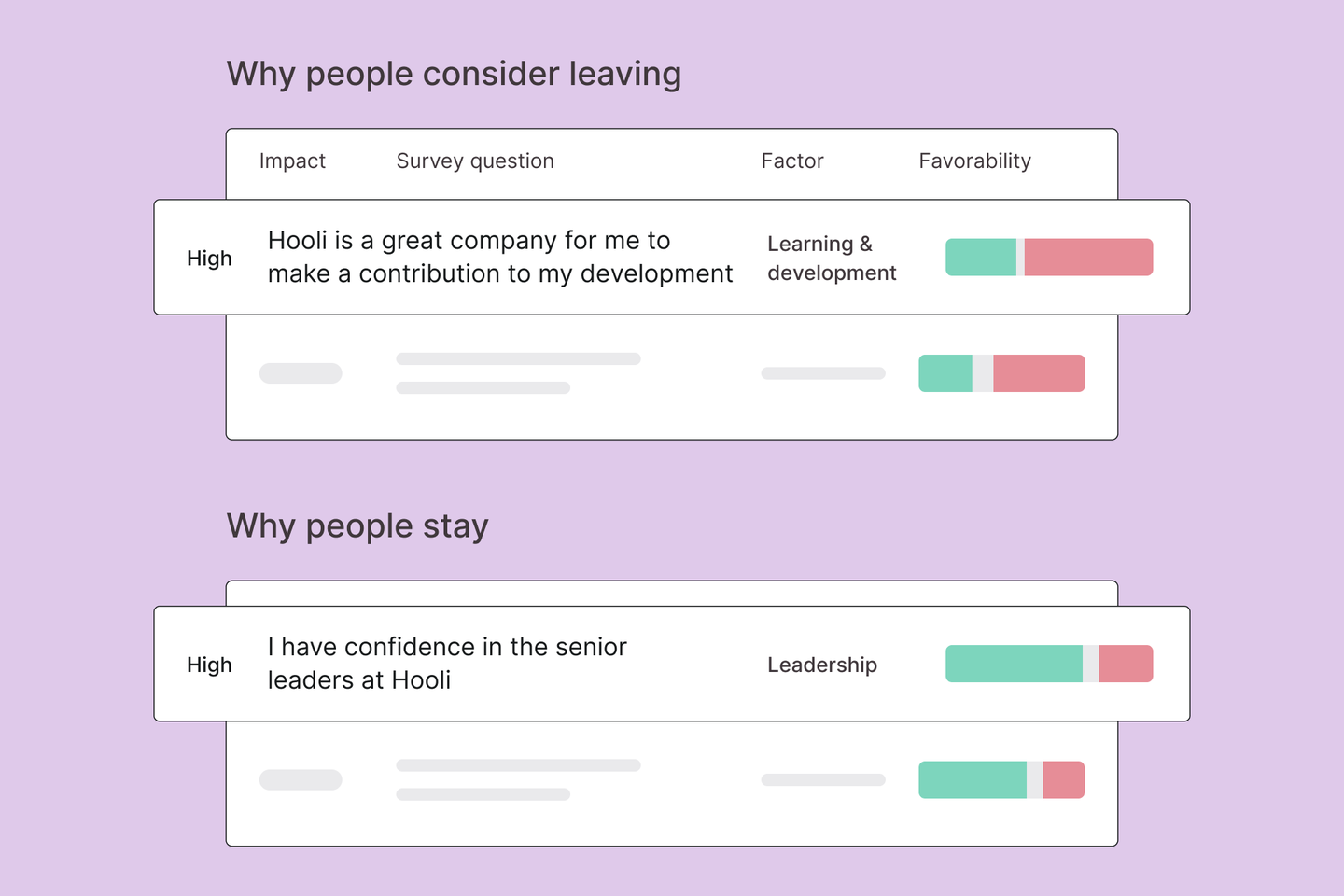 Make your most
impactful

retention recommendations with

confidence
Get trusted insights into what drives retention and turnover across your business. Retention Insights is backed by over 1 billion employee experience data points, and Culture Amp's market-leading expertise, so you can confidently recommend targeted strategies that will increase retention of critical employees.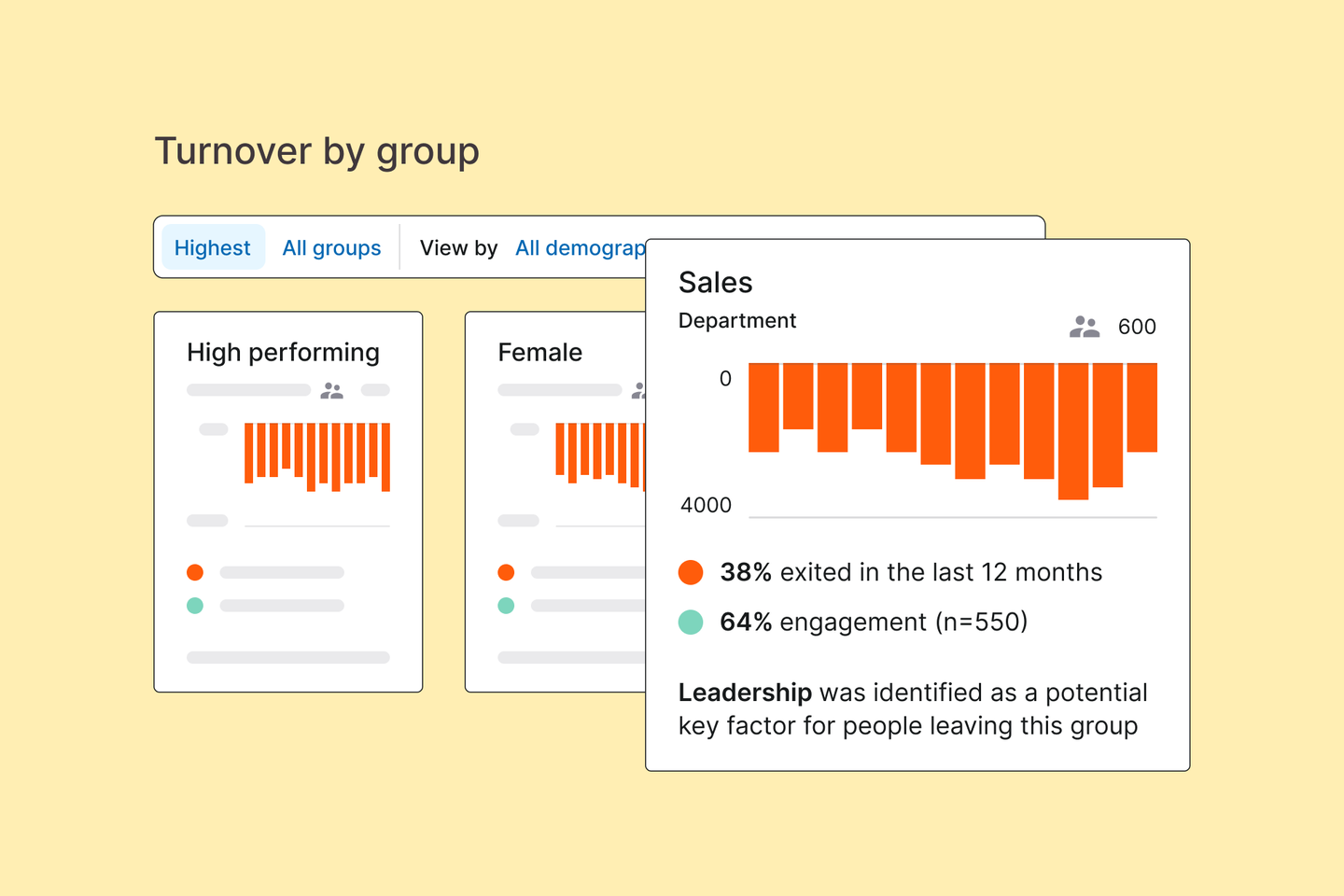 Don't crunch the numbers –
connect

the dots
Engagement. Development. Performance. Growth. Retention. They're absolutely vital to business, but other tools won't tell you the full story. Ready to go deeper?
See the Culture Amp platform
Employee retention software that works across your entire organization
HR teams
Give HR teams the data and insights to predict turnover and make your most important retention recommendations with confidence.
Leaders
With the earliest turnover warning signals, you can build a data-driven case for change and guide leaders towards targeted strategies that will retain critical employees.
Managers
Guide managers towards preventative actions that will keep their most valued people, based on unique insights into what's driving retention and turnover on their teams.
"Senior Consultants are such a critical segment of our workforce and are our future leaders. That's why we asked Culture Amp to join the dots between performance and engagement, help us understand the drivers behind why our senior consultants are leaving us, and how we can help them stay and thrive."

Camilla Britton

HR Director, PwC Australia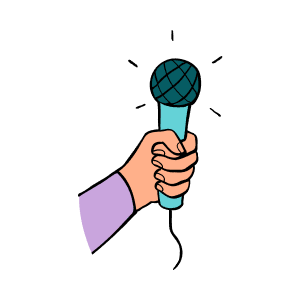 Understand your employees
Listen to employee feedback so you can make the best decisions to drive impactful change in your organization.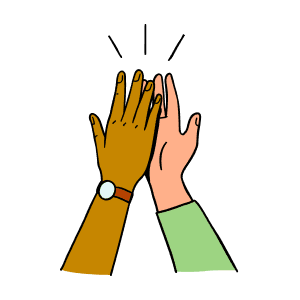 Build high‑performing teams
Create a culture of high performance by enabling meaningful conversations and focusing on growth.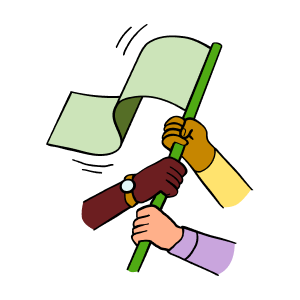 Develop your people
Grow and retain your people with personalized, continuous development that's easy to measure and scale.
Build a world-class employee experience today