Discover the power of
humanity

at work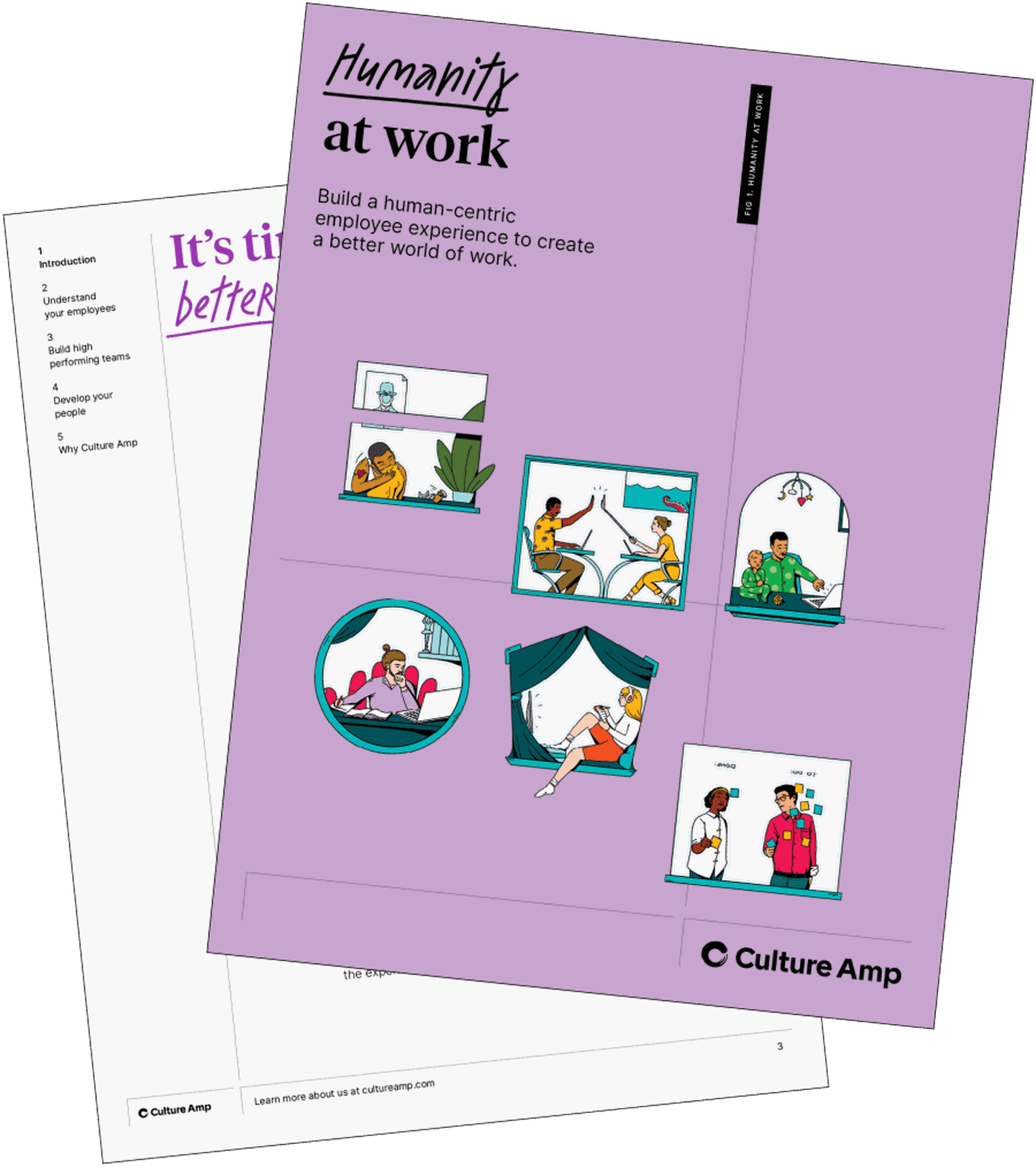 Build a human-centric employee experience to create a better world of work.
In today's world of work, culture is a competitive advantage.
It's more important than ever that organizations truly understand the experiences of people at work, given the constant disruption and collapse of work-life separation. By embracing a more human approach to work, organizations can craft an employee experience that sparks engagement, fosters innovation, boosts productivity, and reinforces inclusivity and safety.
Download this ebook and get:
Three toolkits with everything you need to get started with employee engagement, performance management, and employee development
Real life examples, templates and tips, resources for leadership buy-in, and more