Dive into insights, guidance, and practices on: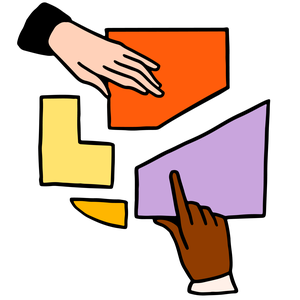 Building and nurturing culture first foundations
Learn how to overcome unexpected change by making culture the foundation of everything you do.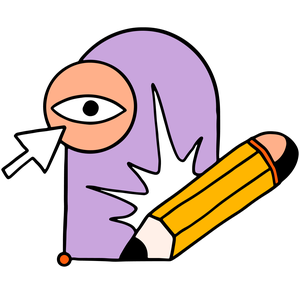 Designing impactful employee experiences for everyone
Explore the latest data, tools, and best practices organizations are using to amplify the employee experience.
Creating a better world through work
Discover how you can meet employees' expectations for meaningful work through social impact and action.
Heading anchor
Take notes from leading thinkers, researchers, and doers.
Speakers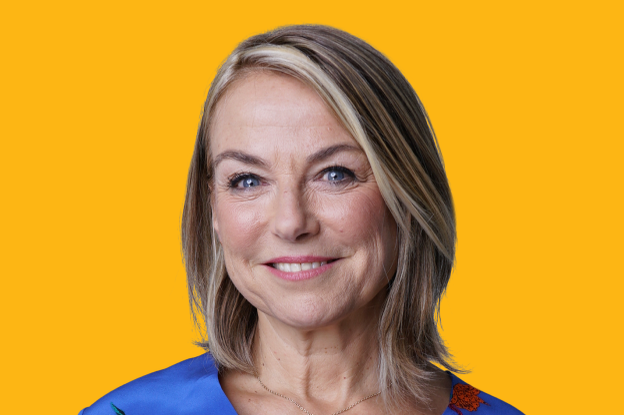 Esther Perel
Psychotherapist, bestselling author and host of podcasts Where Should We Begin? and How's Work?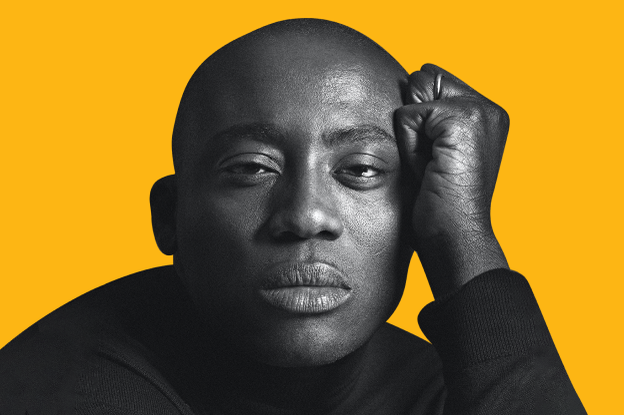 Edward Enninful
Editor-in-Chief of British Vogue and European Editorial Director of Vogue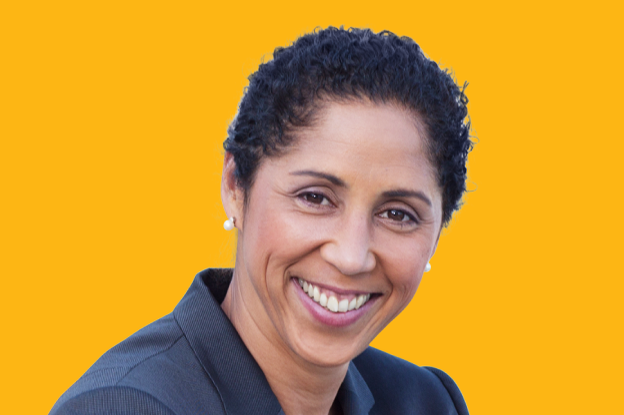 Steffi Jones
World-renowned coach and World Champion German football player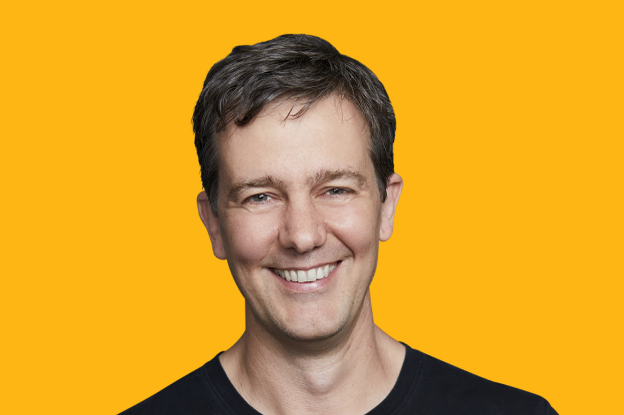 Didier Elzinga
CEO & Co-founder of Culture Amp – a fast-growing unicorn startup & global leader in employee experience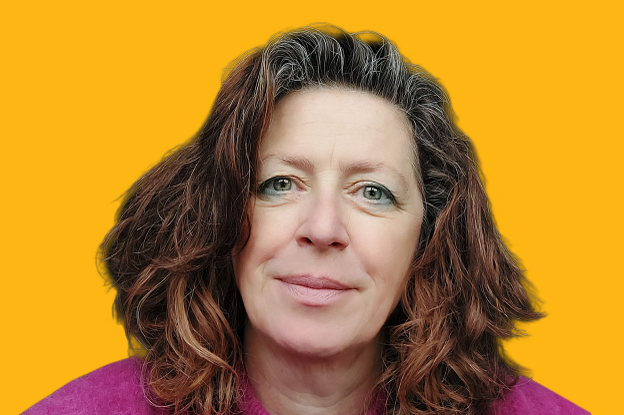 Georgina Reeves-Saad
Employee Engagement and Experience Lead at British Council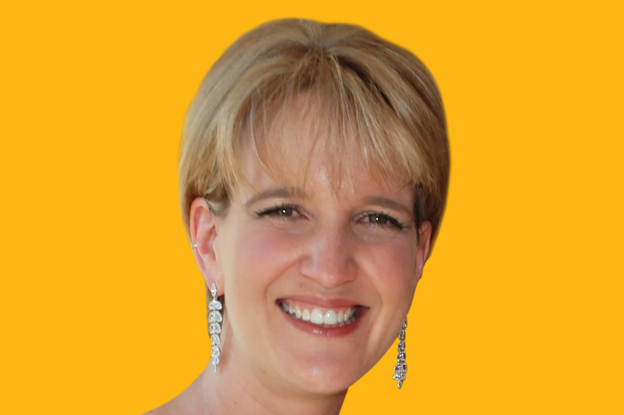 Dr. Barbara Zesik
Chief People Officer at Omio Travel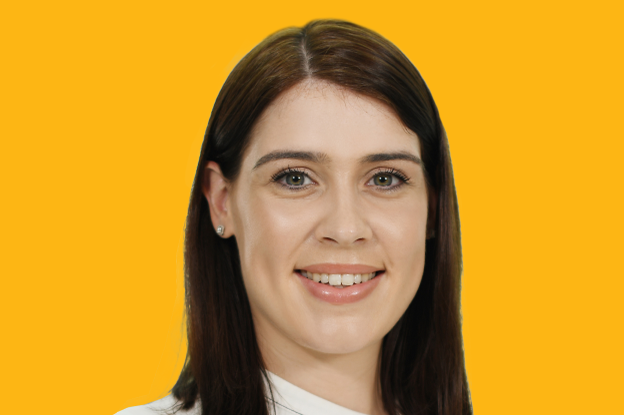 Nicole Stewart
Organisational Behaviour Manager at Dnata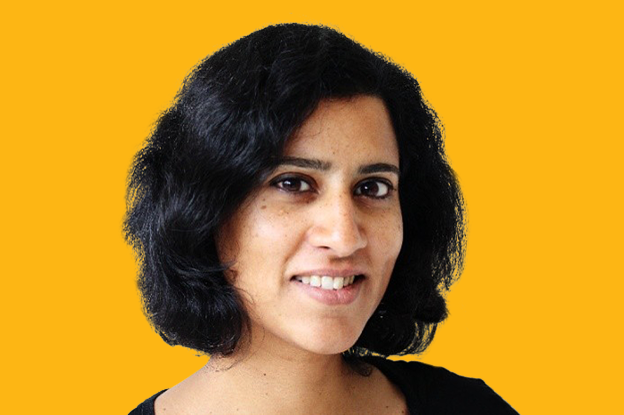 Nayomi Lardier
Talent Director and Diversity & Inclusion Lead at Deezer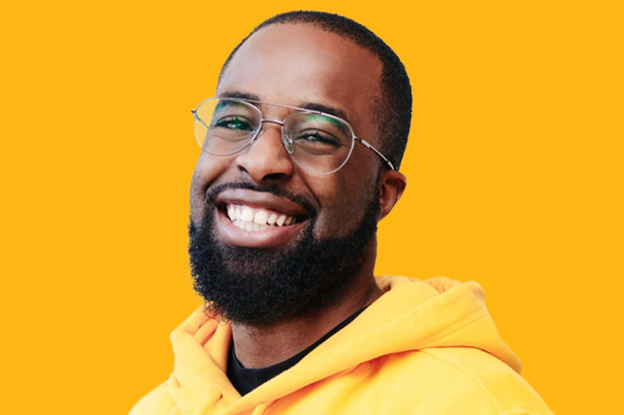 Benjamin Kandebe
Customer Success Coach at Culture Amp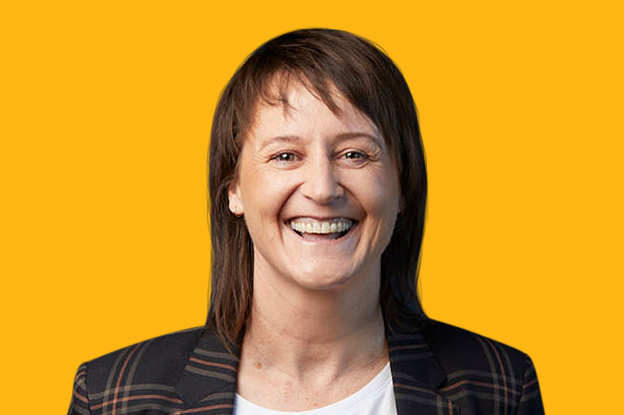 Rachel Morley
Chief Product Officer at Culture Amp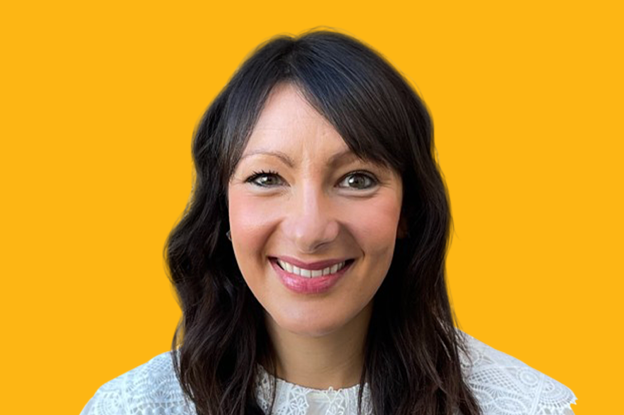 Charlotte Mosley
Senior People Scientist at Culture Amp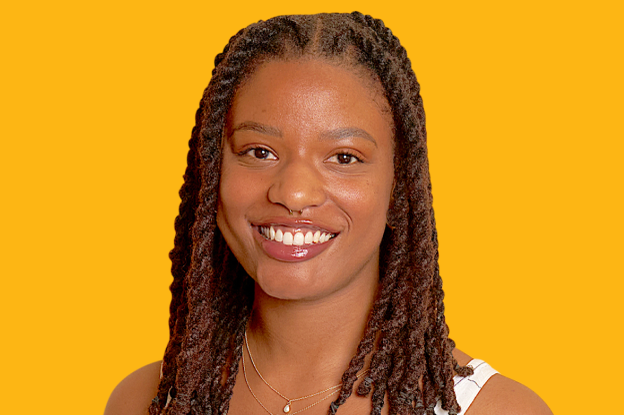 Donielle Dingwall
Senior Customer Success Coach at Culture Amp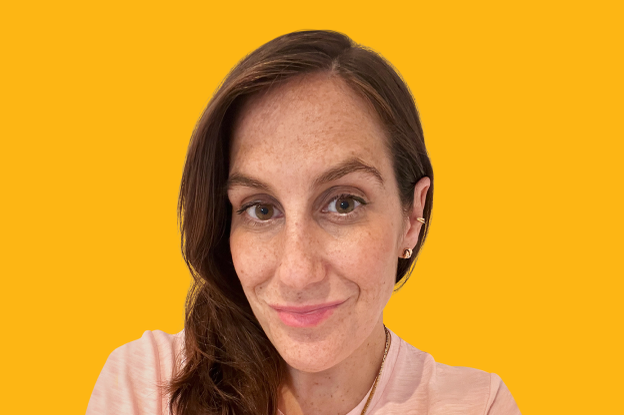 Jessica Brannigan
Lead People Scientist at Culture Amp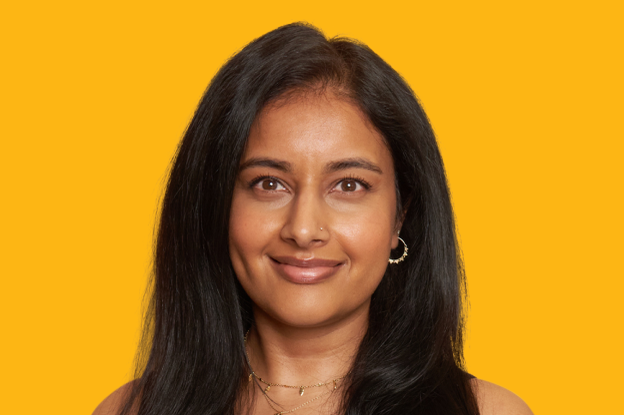 Sonal Chauhan
Senior Customer Success Coach at Culture Amp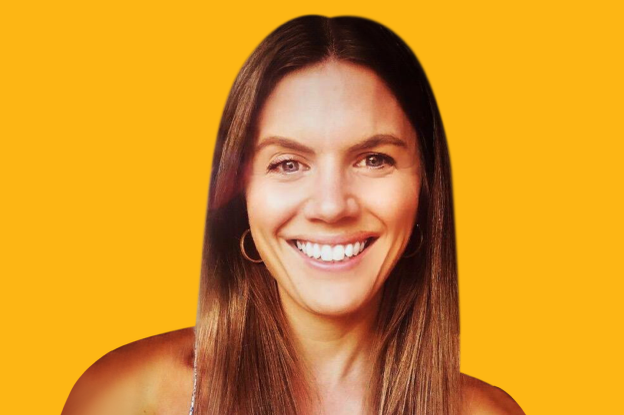 Jessica Barlow
Chief People Officer at Foundry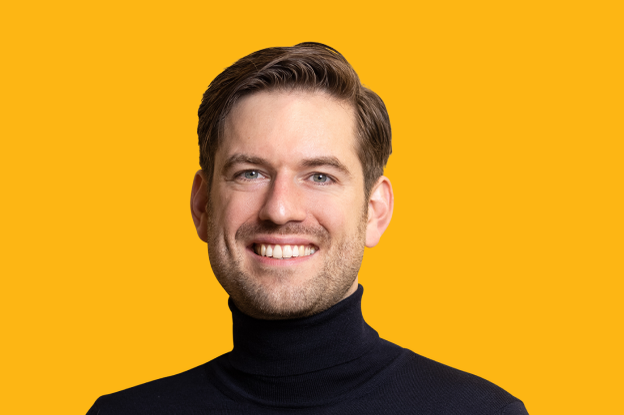 Arne Sjostrom
Lead People Scientist at Culture Amp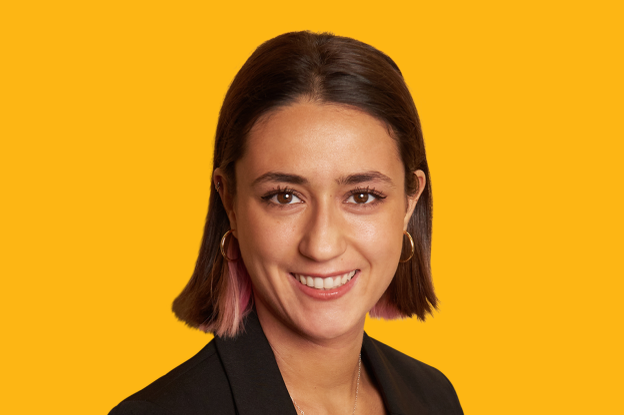 Carmen Amador Barreiro
Senior People Scientist at Culture Amp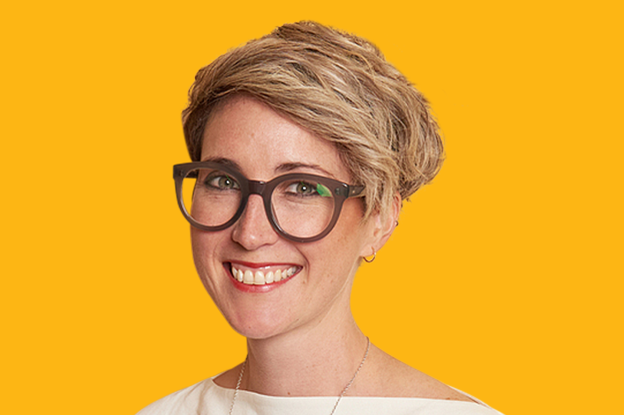 Jessica Brook
Director of People Science at Culture Amp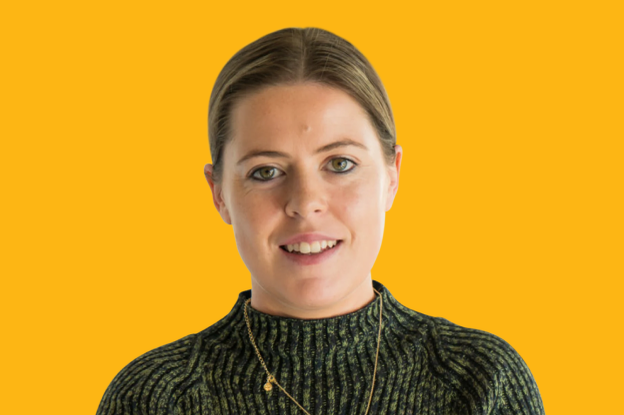 Ruth Thomas
Head of People & Organisational Development at Personio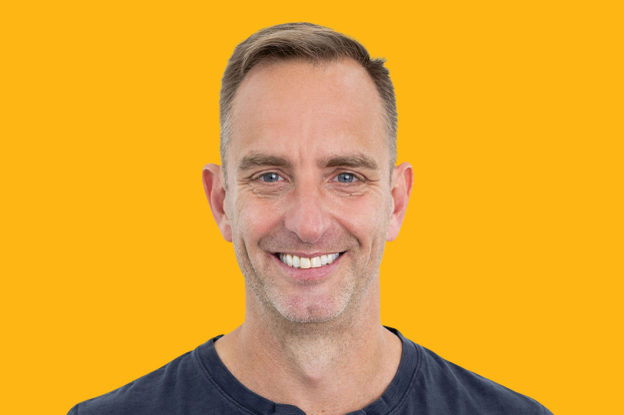 Brett Collinson
VP of Product Management at Culture Amp
Why culture matters and what to do about it, with Didier Elzinga

Keynote with Didier Elzinga on why culture matters and what to do about it.

Didier shares:

The latest research from 6,000 companies on why culture matters more than ever before
Stories from the world's top performing companies
Actionable insights that you can take back and apply to your own company

Presented by:
Didier Elzinga, CEO and Co-Founder, Culture Amp
Transforming the fashion industry from within: How Edward Enninful normalized diversity and inclusion at Vogue and beyond

What does it take to fundamentally reshape an entire industry?

Edward Enninful, – Editor-in-Chief of British Vogue, European Editorial Director of Vogue, and author of A Visible Man: A Memoir – is one of the few who can speak on this topic.

One of the foremost names in fashion worldwide, Edward has leveraged his position and his influence to disrupt the status quo in fashion through his commitment to diversity and inclusion. Throughout his career, Edward has successfully promoted and normalized DEI in an industry dominated by mainstream notions of beauty.

Watch this session to:

Hear how Edward's learnings from building Vogue in a way that represents the diversity of the world
Understand the power of using your influence to help others in the workplace feel visible
Join a 15-minute Q&A session with Edward, where he'll answer audience questions

Presented by:
Edward Enninful, Editor-in-Chief, British Vogue and European Editorial Director of Vogue

Moderated by:

Bailey Edgell, Head of Customer Experience at Culture Amp
Donielle Dingwall, Senior Customer Success Coach at Culture Amp
How The British Council uses data to navigate their workforce through change

Georgina Reeves-Saad is no stranger to change. As The British Council's Employee Engagement and Experience Lead and someone with a seasoned career in corporate communications, Georgina works directly with senior leaders to help them understand how integrating workforce diversity into the HR strategy can improve employee productivity, engagement and effectiveness.

Through her strategic and innovative work, Georgina has helped establish a change management framework built on data and employee insights that are helping shape what the future of work at The British Council can look like in a time of immense global change unrest.

Watch this session to learn:

How to create an employee listening strategy that fosters a culture of ongoing feedback and improvement
How to gain the leadership buy-in necessary to generate change at the individual employee experience level
Actionable tips for creating a change management framework that supports employee wellbeing, the employee experience and business goals

Presented by:
Georgina Reeves-Saad, Employee Engagement and Experience Lead at British Council

Moderated by:
Jessica Brannigan, Lead People Scientist at Culture Amp
How Foundry built a people-first culture that retains and attracts talent

Foundry was named one of the "1000 Companies to Inspire Britain" in 2019 by the London Stock Exchange. However, like many other companies, Foundry was challenged with high levels of attrition. At the same time, Foundry also understood that the key to attracting and retaining top talent is to understand their people. This led them to take action and develop a people-first culture that led to positive outcomes across the entire team.
During this session, Jessica Barlow, Chief People Officer at Foundry, shares the steps she and her team took to create a safe space for feedback, and how they achieved 11% higher employee engagement in just one year by effectively taking action on their survey results.

Watch this session to learn:

How to introduce an employee listening policy and analyse survey results
Best practice for learning, growth and career initiatives – from internal movement policies to mentoring schemes and more
How to measure success and continue to grow your culture through employee feedback

Foundry creates pioneering software for creative industries across Digital Design, Media and Entertainment. Foundry has over 300 employees and in 2019, the London Stock Exchange named Foundry one of the "1000 Companies to Inspire Britain."

Presented by:
Jessica Barlow, Chief People Officer, Foundry

Moderated by:
Charlotte Mosley, Senior People Scientist at Culture Amp
The new frontiers of DE&I: An update from the World Economic Forum (WEF)

The World Economic Forum's (WEF) most recent Annual Meeting in Davos highlighted the progress being made in advancing diversity, equity and inclusion in the workplace and beyond, despite significant headwinds. Elisabeth Pipic, DE&I Specialist at the WEF, will outline emerging trends across industries and regions, and share pioneering global approaches to DE&I. How can organizations collectively take action to ensure DE&I remains a priority?

Hear the latest updates from the Annual Meeting 2023 on the future of DE&I. Highlights include:

Explore recent insights and approaches to DE&I at a global level
Identify key success factors for scaling DE&I initiatives across industries and regions
Broaden your understanding of new frontiers for leaders in DE&I
Join a movement to advance DE&I in the workplace and beyond

Presented by:
Elisabeth Pipic, Diversity, Equity and Inclusion Specialist at the Centre for the New Economy and Society, World Economic Forum

Moderated by:
Ekta Khanna, Customer Success Manager at Culture Amp
How employee experiences help Omio Travel scale through crisis

With the economic crisis continuing in 2023, many HR leaders are looking for pro-active solutions that lead to positive outcomes. The key? Creating holistic and interconnected employee experiences. Dr. Barbara Zesik, CPO at Omio Travel discusses how strategic employee experiences play a key role in fostering a culture of high performance, engagement, retention and growth.

Dr. Barbara Zesik is a thought leader in the design and implementation of talent and culture change strategies that combine theory and practice. She will share her extensive experience in global organisational development and change initiatives.

Watch this session to learn:

The components of a successful employee experience in an ever-changing work environment
How to ensure agility and adaption
How data helps Omio amplify their employee experience

Omio is a German online travel comparison and booking website based in Berlin, Germany with over 300 employees.

Presented by:
Dr. Barbara Zesik, Chief People Officer at Omio Travel

Moderated by:
Sonal Chauhan, Senior Customer Success Coach at Culture Amp
How to rebuild employee engagement in times of uncertainty

Change is the only constant in life, and this fact has only become more apparent in the last years. During this session, dive into Culture Amp's data lake to explore the impact of change on the employee experience and what organizations can do to rebuild engagement in uncertain times.

Watch this session to:

Explore the impact of layoffs on the employee experience
Investigate common myths surrounding company layoffs
Understand how mergers and acquisitions affect the employee experience differently

Presented by:
Arne Sjöström, Lead People Scientist at Culture Amp
Values as a compass - My path to success and independence, with Steffi Jones

Steffi Jones, one of Germany's most successful football players, is known both for her successes on the field – and her sharp criticism of gender equity and subsequent withdrawal from the sport.

Throughout her journey, Steffi encountered multiple obstacles, ranging from discrimination to self-doubt and physical injuries. However, by leveraging her personal values as a compass for her life, Steffi was able to stay bold in the face of adversity.

Watch this session to:

Hear how Steffi used her values to navigate both struggles and triumphs
Understand the importance of gender equity and values-led leadership – and what organisations can do about it
Join a 15-minute Q&A session with Steffi, where she'll answer audience questions

Presented by:
Steffi Jones, World-renowned coach and World Champion German football player

Moderated by:
Jessica Brook, Director of People Science at Culture Amp
The impact of being Culture First

How are your efforts as people leaders driving positive change in the world of work? Culture Amp's product leaders reveal:

Never-before-seen insights about the impact HR leaders are driving in the workplace
A sneak peek of new Culture Amp capabilities that will empower you to expand your impact in the future

Presented by:

Rachel Morley, Chief Product Officer at Culture Amp
Brett Collinson, VP of Product at Culture Amp
How Deezer is creating an employee development program that benefits their employees, business, and the community they serve

Finding and filling talent gaps is one of the biggest challenges for companies, no matter the industry. However, without an intentional employee experience strategy, you risk losing the talent you've worked hard to attract.

At Deezer, Nayomi Lardier, Talent Director and Diversity & Inclusion Lead, is ensuring that as their business grows, their people strategy continues to support their mission & values, their employees' development, and the communities they serve – at every stage of the employee journey.

Hear how Nayomi's team is building a growth-mindset company culture that promotes employee retention and business success by empowering individuals to develop every day, positively impact their communities, and live their company values.

Watch this session to learn:

How to ensure your company values are reflected at all stages of the employee journey, beginning with the candidate experience
How to connect your employee development and social impact strategies
How to empower your managers to improve employee engagement

Deezer is a French music streaming platform with 600+ employees worldwide. From a French tech start-up created in 2007, Deezer has become one of the earliest French unicorns and leading music platforms globally.

Presented by:
Nayomi Lardier, Talent Director and Diversity & Inclusion Lead at Deezer

Moderated by:
Carmen Amador Barreiro, Senior People Scientist at Culture Amp
How Dnata took action to increase and support female leadership representation across their organisation

In September 2021, Dnata became the first global air and travel services provider to join the International Air Transport Association's 25by2025 initiative, which strives to advance gender diversity in the aviation industry. In 2022, through intentional and strategic actions, they surpassed their initial goal of achieving 25% representation of women in senior roles and are now looking to continue their momentum into 2023.

Nicole Stewart, Organisational Behaviour Manager at Dnata, shares how Dnata leveraged data and strategic planning to achieve their goals and the actions they are taking to facilitate improvements in the employee experience for underrepresented groups.

Watch this session to learn:

How to leverage data to inform and support equitable hiring practices
Small actions you can take to create a more equitable employee experience
How to generate buy-in from other company leaders on DEI initiatives

Dnata (Dubai National Air Travel Agency) is an Emirati airport services provider which provides aircraft ground handling, cargo, travel and flight catering services across five continents. Dnata has over 10,000 employees and is part of the Emirates Group.

Presented by:
Nicole Stewart, Organisational Behaviour Manager at Dnata

Moderated by:
Benjamin Kandebe, Senior Customer Success Coach at Culture Amp
Employee experience: The key to raising resilience during turbulent times with Personio

How do you prepare for turbulent times? As we battle an ongoing cost of living crisis and an incoming recession, it can be difficult to find practical ways to support your people.
In this keynote, we detail how best to do exactly that using vital insights from our recent study of 10,000+ employees and HR managers across Europe. We give an illuminating picture of their concerns and what's currently holding them back.
We then equip you with crucial ways to build true resilience for your organisation during turbulent times by truly focusing on employee experience.

Presented by:
Ruth Thomas, Head of People & Organisational Development at Personio

Moderated by:
Max Specht, Senior Content Marketing Manager at Personio
Relational intelligence at work: A conversation with Esther Perel

The quality of your relationships determines the quality of your life.

In 2018, one of the world's most insightful and original voices on modern relationships took to the stage in Amsterdam to bring her expertise on romance, intimacy and marriage and apply those lenses workplace to examine how relational intelligence impacts how we work.

One year later, we invited that influential voice to the Culture First stage to address our audience in San Francisco and to be our inaugural guest on the Culture First Podcast.

It's not an understatement to say that Esther Perel is one of the most critical voices in understanding the complexities of the modern workplace.

At Culture First 2023, Esther Perel joined Culture Amp CEO Didier Elzinga to have a conversation about work.

They discuss the following:

How work is – or isn't – working for people in 2023
The role of relational intelligence in understanding your employees
The challenges that Esther is helping leaders with right now
The tools you need to lead a culture first team
How to leverage the CEO/CHRO relationship to create CEO/CHRO a better world of work

This conversation will have you rethink and challenge your assumptions about building relationships in the workplace and the impact they have on the employee experience.

Presented by:
Esther Perel, Iconic relationship expert

Moderated by:
Didier Elzinga, CEO and Co-Founder of Culture Amp
Bonus Session: Exploring the CEO <> CPO relationship: the On story

What is the role of the CPO and CEO relationship? In this session, our panelists share:

An inside look at the CPO/CEO relationship and how to best leverage this relationship
What culture looks like from the boardroom perspective
How to secure buy-in from the top
Stories about building On, one of today's most notable brands

Presented by:

Marc Maurer, Co-CEO at On
Noa Perry-Reifer, Chief People Officer at On

Moderated by:
Wesley Hendricks, Regional Director of Customer (EMEA) at Culture Amp
"I love the diversity of speakers. Culture First always sparks different ideas that I can bring into my business as well as a connection to people who care about vulnerability and authenticity."

Sonja Montague MacKay

Culture First Chapter Lead - Edinburgh
We're proud to be sponsored by
Explore the Culture First Community