Case study
How Talkdesk transformed the People team into true business partners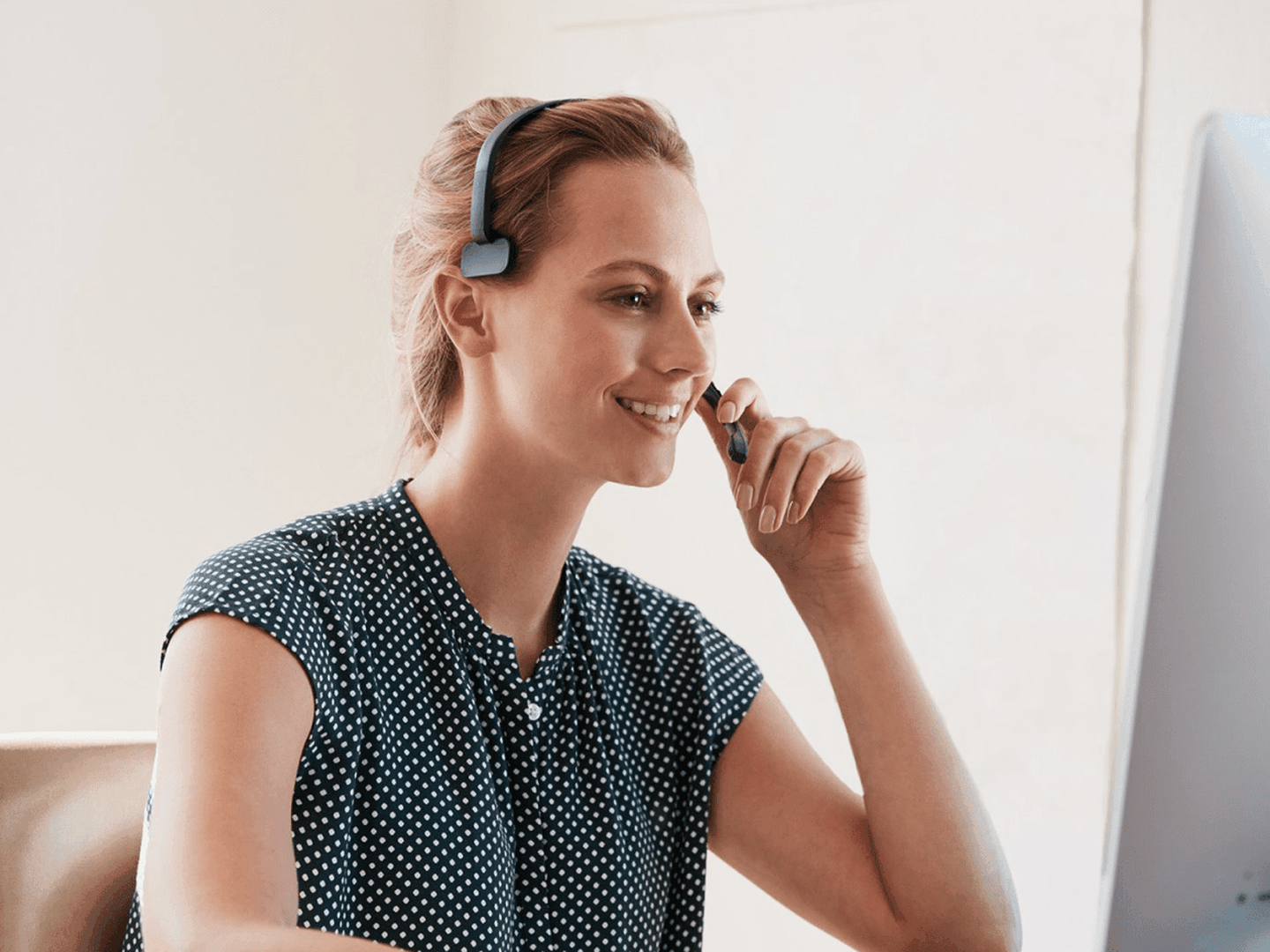 Statistics
1,100employees

1,800customers

30,000users
Talkdesk is the cloud contact center for innovative enterprises. They easily adapt to the evolving needs of support and sales teams, and their end customers, resulting in higher customer satisfaction, productivity, and cost savings. Headquartered in San Francisco the company has a dispersed global workforce that transitioned to fully remote in April 2020, at the onset of the pandemic.
Rod Lacey is the Head of People for North America. While the People team is currently "lean and mean," they're about to double in size to support Talkdesk's rapid pace of growth. Talkdesk has 1,100 employees and over 200 open requisitions – and they just closed a Series C round of funding – so they're preparing for another stage of massive expansion.
In his year at Talkdesk, Rod has overseen employee engagement and performance management. His goal is to put processes in place that will power Talkdesk through its next phase of growth.
Challenge: Transforming the People team into proactive business partners
Rod sees changes on the horizon at Talkdesk and believes this is an opportunity for the People team to reevaluate their work. Until now, the People team has been mostly "generalists who are spread very thin," but Rod wants the team to become true HR business partners by "specializing and getting proactive about our services."
The key to making this transition? Data, analytics, and reporting through Culture Amp's Engagement and Performance products. Specifically, Rod realized Talkdesk's performance calibration process was a major pain point. When he joined Talkdesk, managers spent weeks every year calibrating employee performance scores. It was a time-consuming and unsustainable approach to performance management.
Rod says adaptability was a key factor when considering solutions: "It had to be flexible enough for us to be able to flex, adjust, and streamline as we evolve, because everything's always changing here."
Solution: Evolve the employee experience with frequent engagement surveys and a customizable performance process
Talkdesk has been a Culture Amp Engagement customer since 2016. When Rod joined the company in 2019, he saw an opportunity to take an even more holistic and proactive approach to the employee experience. He began to launch more frequent employee surveys, shared the results widely, and made the case to add Culture Amp Performance to their toolbox. Rod saw the advantage of using the same tool for both engagement and performance: "Between the two, we get a feel for how individuals and the aggregate employees are performing and feeling. It fits my goal of creating a great employee experience and retaining the best."
Sharing results builds trust and contributes to company culture
Rod is a strong believer in using Culture Amp to understand employee mindset. He says, "I think every organization needs to know how its employees are doing. And a third-party partner is critical if you really want to know how your employees are feeling."
Talkdesk has used many Culture Amp Engagement surveys: a semi-annual engagement survey, pulse survey, wellbeing survey, the diversity & inclusion survey, and the performance diagnostic survey.
But running the surveys is just one part of the equation – it's also critical to act on what they've learned. Talkdesk has embraced the sharing of survey data with managers and employees at company all-hands meetings. So far, the response has been overwhelmingly positive. Rod says, "The organization has been super grateful for the more frequent sharing of information." Plus, the frequency of surveys and the fact that the company is responding to them builds trust among employees.
A robust, customizable, and fair performance management process
The traditional approach to performance management at Talkdesk was time-consuming and unsustainable. Employee bonuses were tied to performance evaluations, which motivated some managers to be less than objective in their performance management in an attempt to maximize team members' bonuses. And the HRIS system they were using to support this process simply couldn't meet their needs. Rod knew that he needed to completely rethink Talkdesk's approach to performance management. Since launching Culture Amp Performance, Talkdesk has had two evaluation cycles. In February, they used self-reflections, manager-requested feedback, evaluations, and calibration. And in August they included team and individual goals.
Result: Enhanced insight into employee mindset and company goals
The Talkdesk People team has created an open environment where employees feel comfortable sharing their personal and professional challenges – and know they'll be heard.
Transparency around goals
With Culture Amp Performance, Talkdesk has transformed the performance management process, moving away from the old method of calculating a bonus score. Instead future bonus calculations will be based on performance towards goals. The first iteration, in February, was already a significant improvement on previous cycles. Rod says, "We had zero complaints from anyone about learning Culture Amp and the ease of use."
In April 2020, Talkdesk kicked off the new goal-setting process. Now goals begin at the company-level and cascade all the way down to every individual employee.
"It's been phenomenal to watch because for the first time in company history, all of our goals are published," says Rod. This change is an essential step in transforming the role of the People team. Rod adds: "I see this enterprise-wide alignment behind common targets as one of the most strategic objectives we could have asked for."
Now that goals are transparent company-wide, Rod can report quarterly on the company's progress and he can identify trends and areas for opportunity. This means everyone understands how they're progressing and there shouldn't be any surprises at the end of the year.
Supporting managers with good performance management habits
Rod already sees how Culture Amp Performance is helping managers establish good habits for giving feedback. While some managers intuitively understand that they need to regularly check in with direct reports about their progress toward goals, there are many first-time managers at Talkdesk who haven't refined this skill. And in the newly distributed environment, there's no such thing as over-communication. This is why Culture Amp Performance is such a powerful tool: "We're triggering good behaviors in our managers at whatever stage they're at." Rod appreciates that Culture Amp acts as a backdrop for those discussions and helps managers be more quantitative.
Nuanced response to COVID-19 and its impact on employee experience
The sudden shift to working remotely due to COVID-19 completely transformed the employee experience. With all the uncertainty and instability, the Talkdesk People team wanted to make sure employees felt supported. Rod says, "Our employees need a chance to be heard more than ever before, because they're not being interacted with the way they used to."
Culture Amp's surveys helped the People team understand exactly what employees were experiencing. Rod says, "Surveying really has been the foundation of most of the decisions we've made about repackaging the company culture." On a positive note, 80% of employees say they're productive at home and 78% say they have the tools they need to do their job effectively. These results have given the Talkdesk leadership team the confidence needed to make informed decisions about the future of our work environment.
The surveys also helped the People team learn about opportunities that weren't being addressed. Employees might not feel comfortable discussing depression or loneliness in public settings like Slack, but they are more willing to share these feelings in a survey. Rod says, "We started to realize that the wellbeing of our employees was actually being impacted more than we expected because of the change to the at home environment."
Based on the survey results, the People team realized "employees are thirsty for interactions and engagement opportunities." They launched Talkdesk's first-ever Wellness Week and expanded their Diversity & Inclusion programming. Rod feels confident that the People team is now better equipped to address employee needs: "It's nice to be able to act on facts and statistics and feedback as opposed to hunches."
Challenge
Transforming the People team into proactive business partners
Solution
Evolve the employee experience with frequent engagement surveys and a customizable performance process
Results
Evolve the employee experience with frequent engagement surveys and a customizable performance process
Build a world-class employee experience today