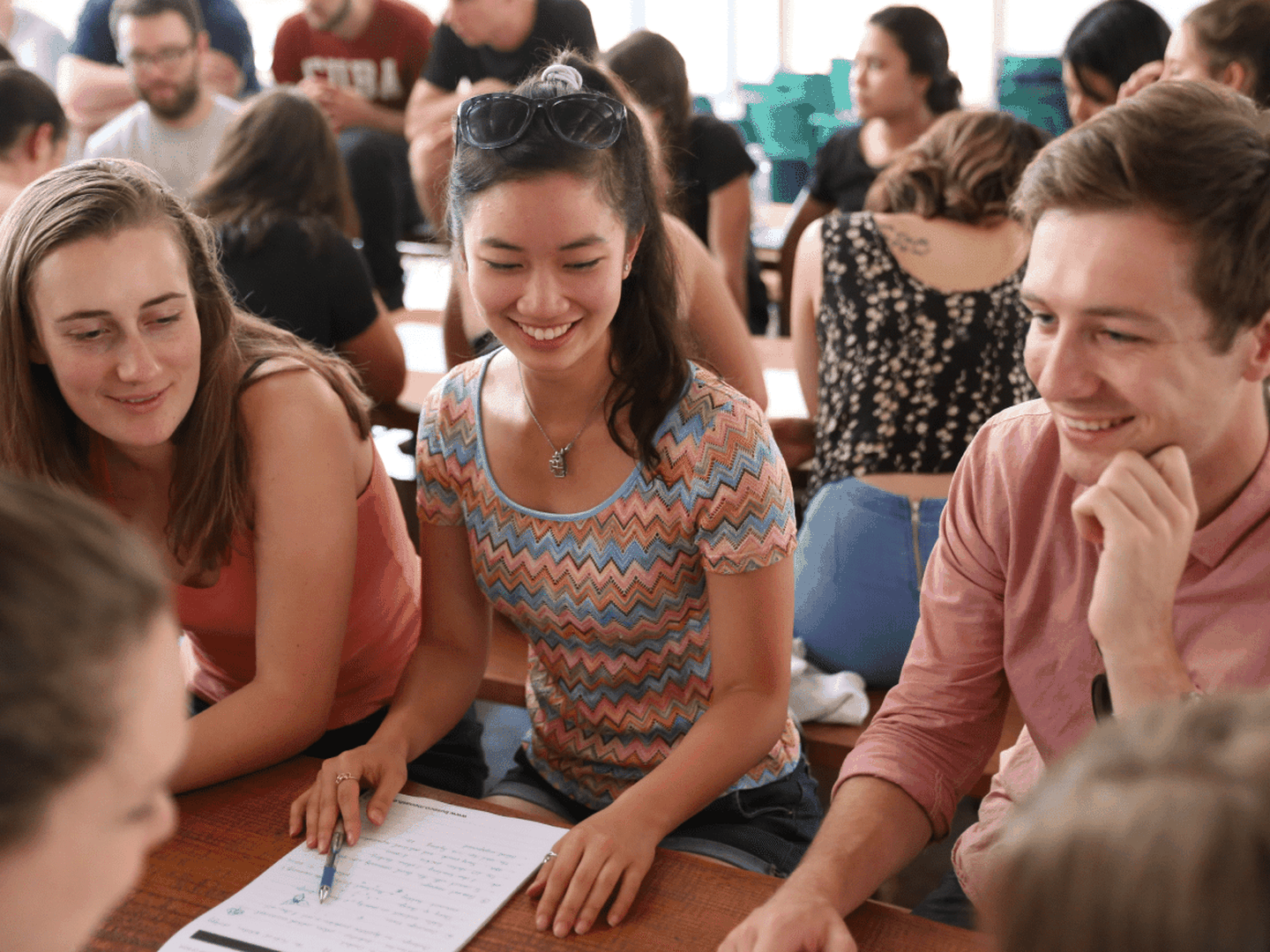 Oaktree is Australia's largest youth-run organization with over 150,000 members. Their belief is that extreme poverty is unacceptable, and they're leading a movement to end it. They do this through funded partnerships, supporting overseas organizations in the implementation of education projects and through peer partnerships with like-minded youth run organizations. They also work to enact policy change and invest in young Australians.
The importance of volunteers at Oaktree
We don't exist without our volunteers and we're not the organization we are without our volunteers. They do absolutely everything. They lay strategy, they execute national campaigns, they oversee what a 40-year expert in HR would oversee in other organizations, and we ask volunteers who come in three days a week to do it. You're given responsibility you would almost never get somewhere else. But when people choose to volunteer and give that much to you, you also have a responsibility to them. You should make it the most positive, safe, and healthy environment you can. That's why culture is so important at Oaktree. That's what it means to be Oaktree.
— Gaby Perdomo
Chief of Staff
With a team of less than ten full-time employees, Oaktree is supported in large part by its dedicated volunteers. Alana Musolino has been a volunteer with Oaktree for over three years, most recently in the Director of Training and Development role. When it came time to run an internal 'Health Check' in 2016, budget constraints meant that Culture Amp might be cut. Musolino says, "Going back to the way we had run a health check before we invested in Culture Amp in 2015 was something we didn't want to do. It would have set us back so far – to manually process all of that data, it would have taken a lot of our capacity for other things away – and we still wouldn't have gotten as much insight into our people's experience." Gaby Perdomo, Chief of Staff, pointed out that it was easier to remain objective in the interpretation of results with a Culture Amp survey. Using the survey templates as a basis helped them avoid bias in the questions they asked. She says the intention of an engagement survey at Oaktree is to answer, "what do our people need and what does it look like to best support our people?"
With Culture Amp, they can segment data and view it across different categories and demographics. Musolino also appreciates that year over year comparisons were easy to use, as well as being able to compare their results to a benchmark. One the questions that flagged as a top driver of engagement was: "I feel confident I can balance my Oaktree role with other commitments and responsibilities." This also affected their volunteer retention, so it was chosen as an area to take action on this year. They are now planning campaigns around a semester schedule, factoring in key assessment times. As Perdomo says, "It's better not to plan our busy moments around when 90% of our organization has tests and assignments due."
Improving scores by taking action
The question, "The Executive team demonstrates that people are important to the organization's success" went up by 19 points from 2015 to 2016 for Oaktree. Perdomo attributes this change to a focus on communication from the executive team. She says, "Something that we were really deliberate about this year was communication and the process when it comes to really tough decisions. How do you ensure there is a high standard, everyone hears that message, and there is space for questions and feedback?"
Musolino adds, "Gaby sat down with all of our state teams and ran them through the entire budget in each portfolio and asked for feedback on that. There was a conversation there. I think that was really helpful and valued."
Moving forward, Alana and Gaby have made it a priority to go through the results of the survey with the rest of the leadership team. "This year, we have a clear process towards an action plan. Delegating responsibility to who needs to be involved and what the follow-up procedures are has been a big step forward," says Perdomo. Another change following their most recent survey was greater buy-in from senior leaders in the process. Everyone was familiar with the platform, and the team had a better idea of what they wanted to understand and what it would look like to action those results. The executive team understood their role in communications around the survey and the timeline for action planning and follow-ups. Perdomo says, "I think that idea of knowing the platform and ability to pre-plan has definitely made this a really successful health check."
Build a world-class employee experience today