New insights to develop your people and culture
This quarter, we've worked to deliver insights that help you and your team focus on what will have the biggest impact. There's no shortage of data when it comes to understanding what's happening with your people, so it's important to make it easy to find the signal in all of the noise.
We believe in helping everyone in your company to understand—and act on—the insights that can truly improve the engagement and performance of your people.
Get a complete view of your company with the new dashboard
Your new account dashboard is the home for all of your people and culture metrics. At a glance, you can understand how engaged your employees are, your turnover forecast, key performance metrics, and the progress of your diversity & inclusion initiatives. With this new holistic overview, you can see the impact of your efforts all in one place.
Learn more about the account dashboard.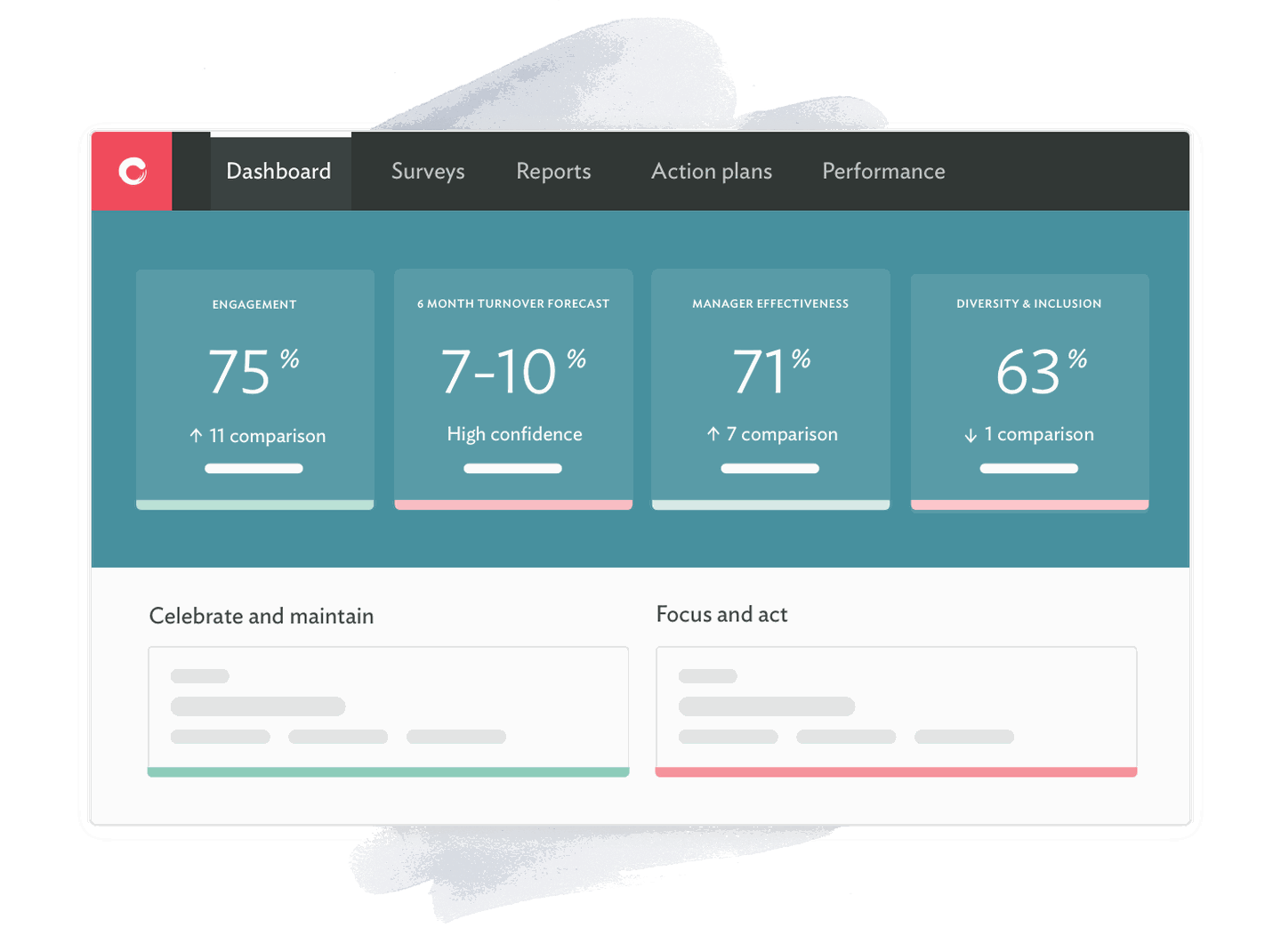 Identify your biggest opportunity areas and take action
The new Group Spotlight on the account dashboard alerts you to where taking action will have the greatest impact on your overall engagement score. The new insight not only highlights the different groups, but it also tells you where you need to focus so you can prioritize where to act.
Learn more about the group spotlight as part of the new account dashboard.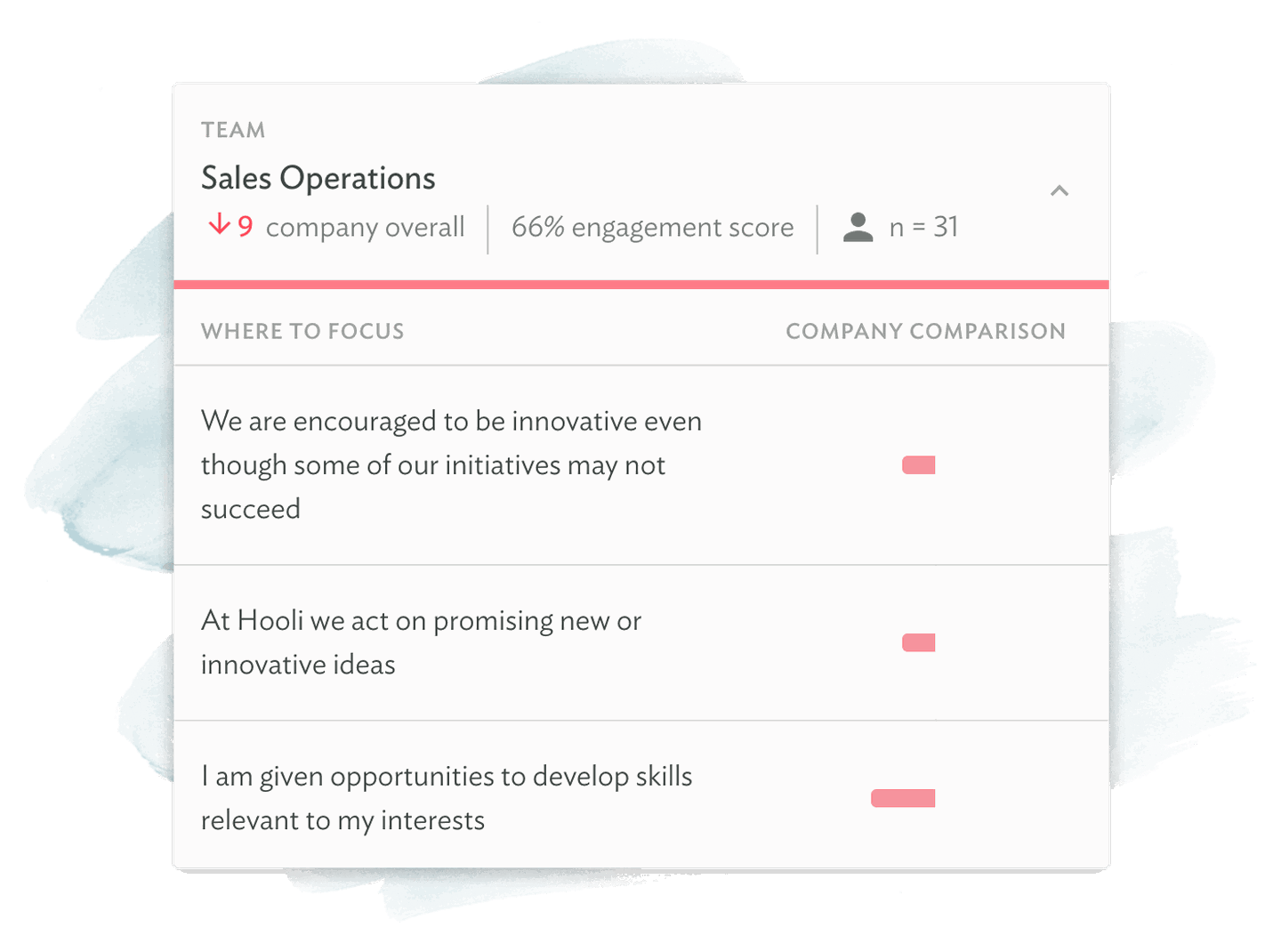 Unlock new meaning from your employee comments
Employee survey comments can shed more light on a situation than any "neutral" rating on a survey question. But analyzing every comment takes a considerable amount of time. Fortunately, we've helped over 2,000 companies understand more than 7 million comments from their employees and learned a few things along the way.
By harnessing the latest in machine learning technology, we've brought two new enhancements to our text analytics so you can gain a deeper understanding at scale.
Uncover emerging themes from your comments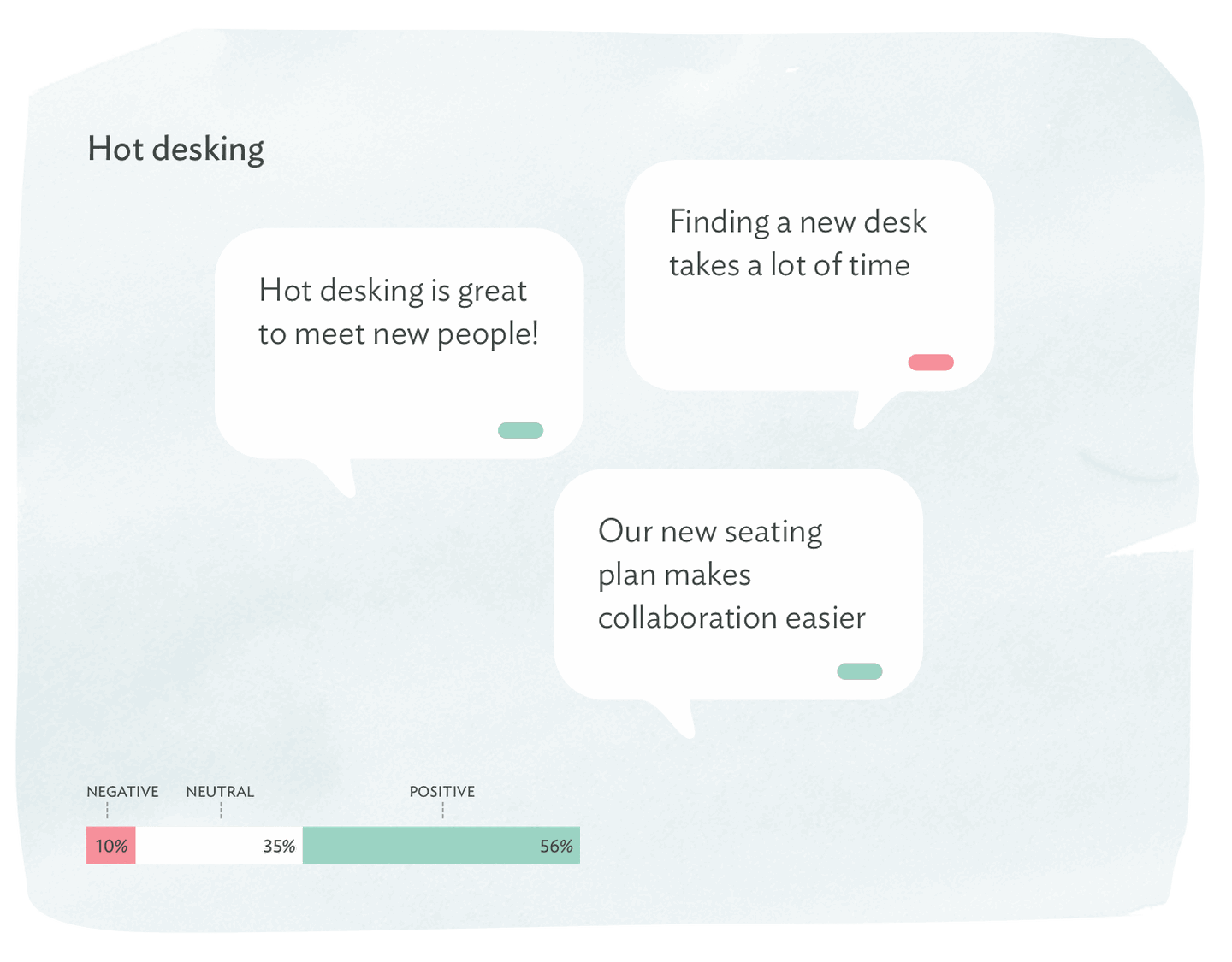 We've trained our algorithms on real workplace comments, so we're confident in our ability to classify a comment like "We don't act on new ideas" as negative in sentiment and about "Innovation." 
We've also discovered that themes emerge in your employee comments that are completely unique to what's happening in your company. For example, you may have recently introduced a new hotdesking policy in your headquarters. It should be no surprise that there are quite a few comments about this new policy. With our new emerging themes feature, we highlight these comments as a cluster that you can dig into further. With this, we're able to give you a comprehensive overview of your employee comments and uncover the emerging topics that you can get across.
Learn more about emerging themes.
Understand all of your comments in any language with multi-lingual support
If you're a large organization, it's likely that your employees speak and work in different languages. We've added multi-lingual support for all of our text analytics capabilities so you can leverage the same topic identification and sentiment analysis at scale. You can now analyze your employee comments from over 100 languages.
Learn more about multi-lingual support.
Compare how you're doing with new metrics
New benchmarks for functions, onboarding, and exit surveys
By leveraging our onboarding and exit surveys, you can get a complete understanding of the key moments in the employee's journey. We've added two new benchmarks to the platform so you can compare the results of your new hires and leavers to other companies.
Learn more about the onboarding and exit benchmarks.
We've also introduced function-specific benchmarks, so you can get a detailed benchmark for specific functions like Sales or Marketing teams.
Learn more about function benchmarks.
Calculate an employee Net Promoter Score (eNPS)
New eNPS reporting gives you an alternate way to report on the number of people in your organization that would recommend your organization as a great place to work. With this update, you can display an eNPS score with a breakdown of promoters, passives and detractors.
Learn more about Employee Net Promoter Score (eNPS).
Personalize your employee feedback strategy
Customize survey questions using employee data
To get accurate answers, it's important to ensure clarity in the questions you ask. For example, if asking about a manager, you can avoid confusion about which manager by stating their name in the question. It's now possible to insert employee data into survey questions and section descriptions, such as a manager name or department.
Learn more about demographic piping.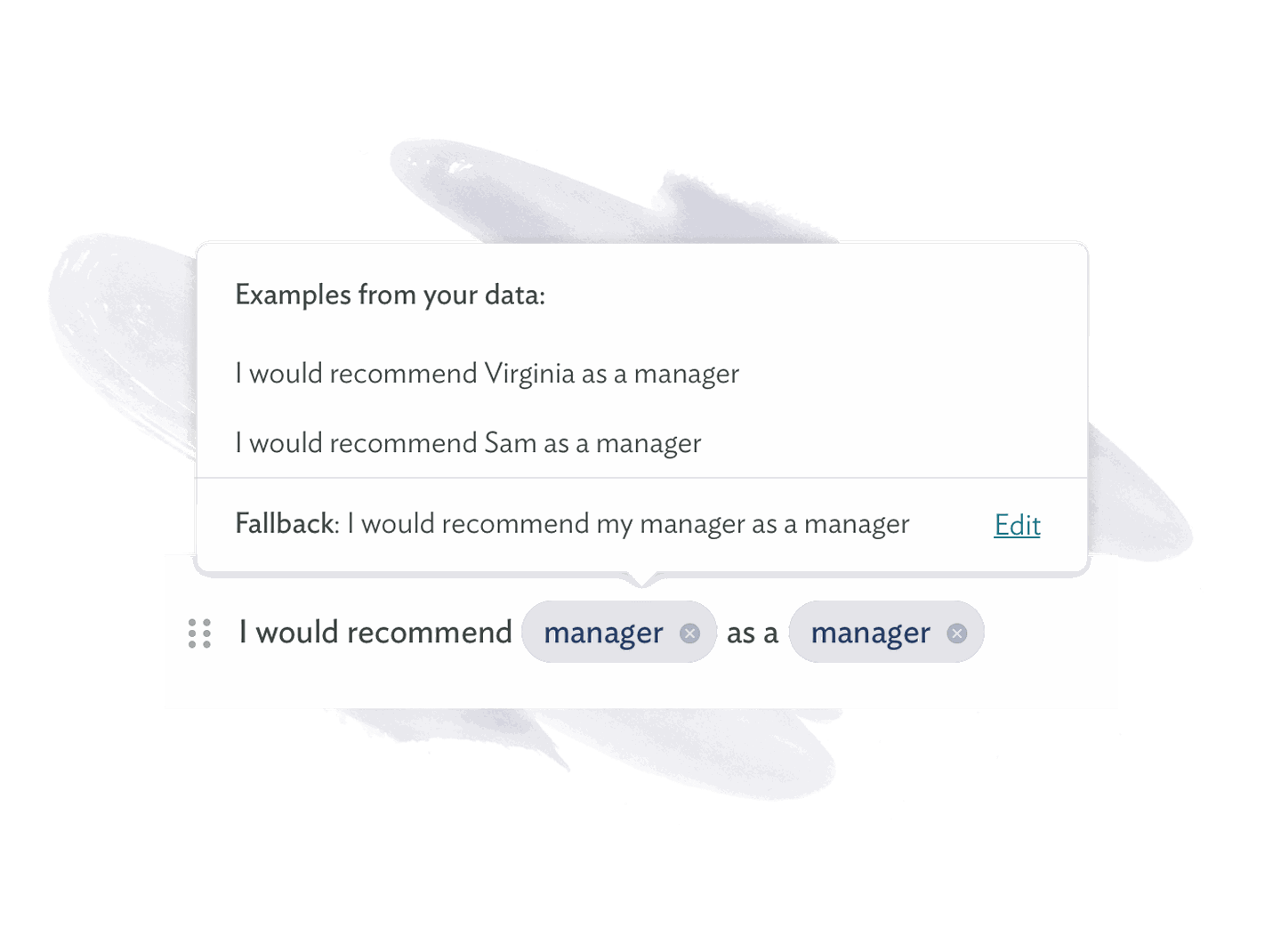 Ask the right people the right questions with new survey logic
With any survey, there may be times when you need to ask specific questions that are only relevant for certain people. For example, asking the Sales team a question about their new leader. It's now possible to hide and show specific questions based on employee attributes.
Learn more about demographic branching.
Automatically update your employee data from any HRIS
With the new employee data integration, you can push a file to Culture Amp and we'll automatically update your employee data — no matter what HRIS you're using.
Learn more about the employee data integration.
Make progress together with team goals
With Performance, you can do goal tracking, performance reviews, and calibration all from the Culture Amp platform. An individual's work is increasingly measured by their contributions to cross-functional projects. With that in mind, we've made it possible to manage and collaborate on your goals as a team.
Learn more about team goals.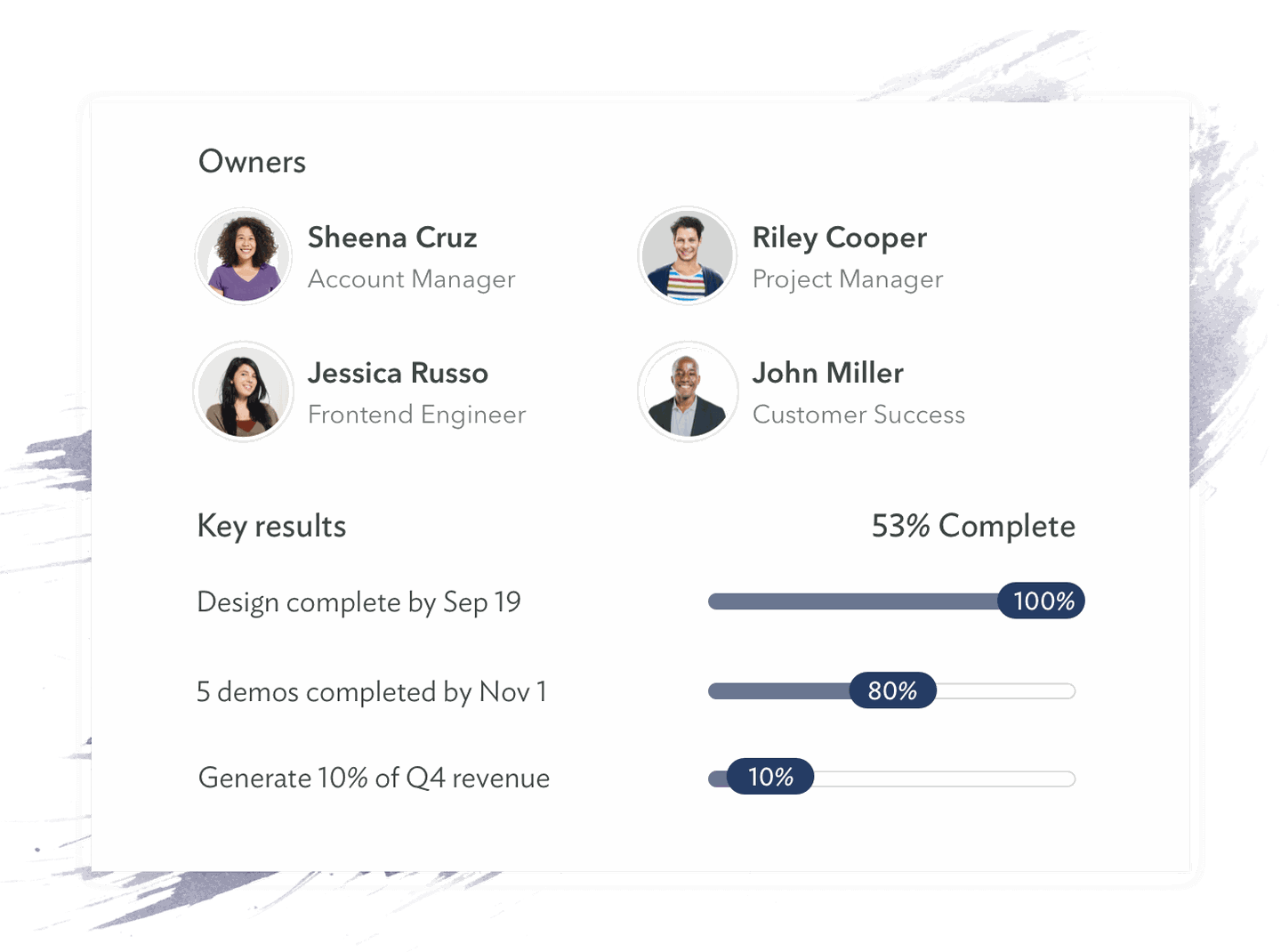 Learn something new and join the conversation in the People Geek forum
Tap into the expertise of more than 50,000 people geeks and share your own experiences. Check out People Geek Answers.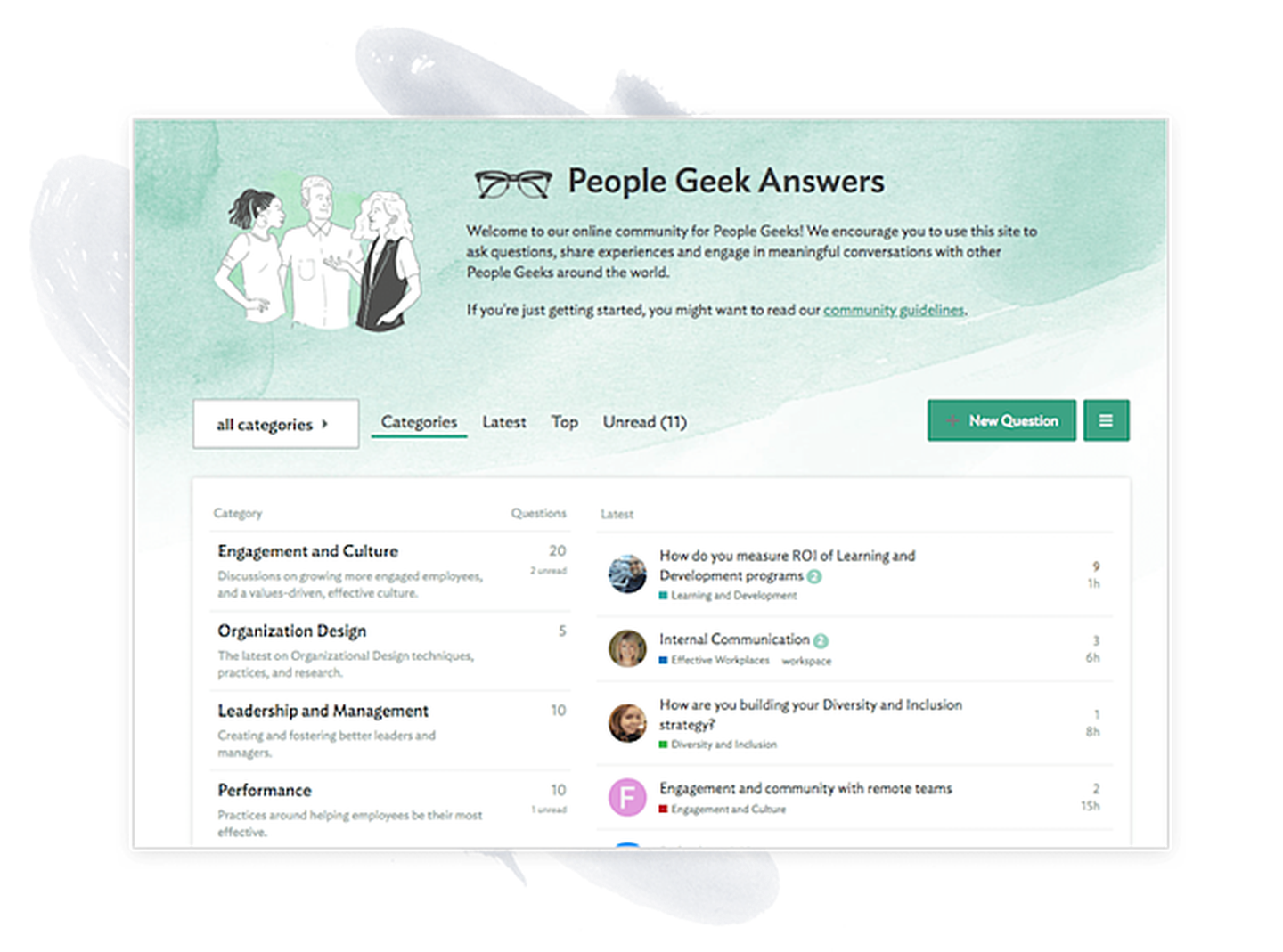 ---
We'd love to hear what you think about this quarter's updates. Follow Product Updates in the Academy to keep up to date with our latest releases. Stay tuned for an upcoming training session to see these features in action.
Build a world-class employee experience today